On December 10, 2021, the Borrego Valley Stewardship Council hosted a community meeting entitled Borrego Dreaming.
The event was held in 2 formats: in-person at the Library as well as virtually. Through a visioning process, community members shared what they want to preserve, see changed, and see created in Borrego in the realms of Public Health & Safety, Housing, Natural Resources & Environment, and Economy & Jobs. The BVSC hosted a Makeup Event on January 21st.
The feedback collected from the all sessions have been incorporated to the analysis.
Stay tuned for future opportunities to envision the future of Borrego!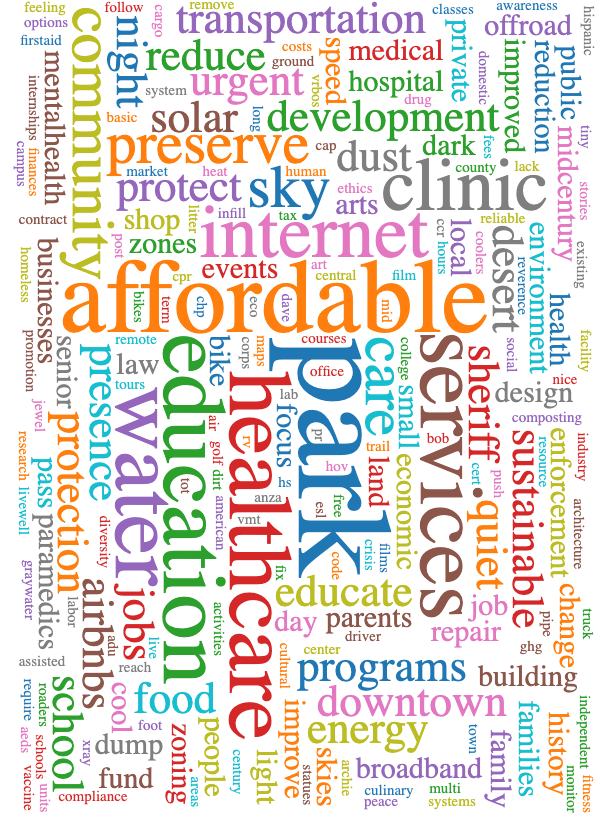 This word cloud was developed from compiling the individual input provided by online and in-person event attendees. It provides a visual representation of the frequency that specific topics arose.
The input from these events, including connections and opportunities, will feed into a broader Resilience Strategy.