Support long-term economic vitality, social equity, and well-managed growth for the community and park by facilitating and supporting the integration of planning, natural and cultural resource management, land use, and economic development.

Facilitate the development of a shared vision for the community and region with an emphasis on sustainable tourism, and destination management.

Promote inclusiveness through a commitment to citizen involvement, diverse membership, outreach, partnerships, and collaboration.

Serve as a forum for discussion, input, and community action on topical issues, opportunities, and challenges related to the mission.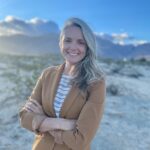 Bri is a California native, born and raised in San Diego. She is a passionate strategic thinker with a drive to make positive change. Bri is a graduate of Antioch University: New England where she received an MBA in Organizational and Environmental Sustainability. Today, as Executive Director of Anza-Borrego Foundation, Bri has the unique opportunity to work with CA Department of Parks and Recreation, Anza-Borrego Desert State Park and the amazing community of Borrego Springs.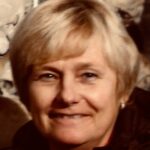 Diane has lived in Borrego Springs since 2003, and has been a full-time resident since 2009. Over those years, Diane has become involved with local civic organizations such as the Art Institute, the Borrego Village Association, the Ministers' Association, the Covid Task Force, and the Borrego Water District. Diane has been a member of the Borrego Springs Rotary Club since 2004. Her involvement with all of these groups has given her a broad overview and a detailed appreciation of the strengths, challenges, and needs of this town and its residents.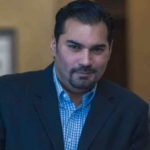 Ramien has over 30 years of management experience in various hospitality and recreation projects. Ramien's qualifications include operations management, financial acumen, construction, project management, and strategic planning.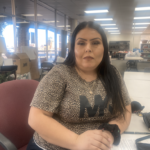 Organization de Latinx (OLAX)
Alicia Ramirez has lived in Borrego Springs since 2001. She graduated from Borrego Springs High School in 2007 and then attended cosmetology school. Alicia is part of the very large Ramirez family of Borrego Springs which includes not only her 4 sisters but dozens of relatives. She is bilingual in English and Spanish. Alicia is the owner and operator of Alicia's Ramirez Desert Spa located in the Mall. She is the Vice President of OLAX. Alicia lives full time in Borrego Springs with her husband.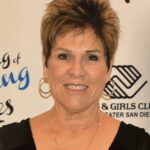 Borrego Springs Unified School District
Martha Deichler has lived in Borrego Springs for 16 years and served as the Borrego Springs Unified School District Elementary Principal and Superintendent for 12 years. She currently is the School Community Liaison where she works to connect students and families with the many resources in our community that enhance and improve their lives including Rotary, Civic Foundation, Community Resource Center, BASIC and Borrego Ministers' Association. Serving on the BVSC will allow Martha to work with our community, especially our underrepresented population, in understanding the issues affecting their lives now and in the future.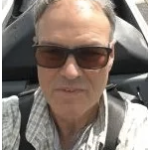 Borrego Village Association
Jim Dion is the Executive Director of the Borrego Village Association. He directs BVA's programs utilizing a community stakeholder engagement process designed to develop and strengthen destination partnerships to support economic development, celebrate local culture, sustain natural and cultural assets, and enhance the well-being of residents through sustainable tourism management and marketing. Jim also serves the community of Borrego Springs as the General Manager of the Borrego Valley Endowment Fund. From 2005 to 2010 Jim was Associate Director of the Center for Sustainable Destinations at the National Geographic Society. Prior to joining National Geographic in 2005, he directed international ecotourism programs for conservation NGOs in Mexico, Central America, Europe, and Asia, linking tourism to conservation and community development.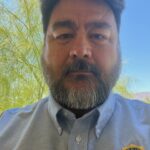 The American Legion Post 853
Dale Jones is a veteran, a retired Environmental Planner, and a full-time resident of Borrego Springs. As an Officer of The American Legion Post 853, Dale is committed to supporting veterans, enabling youth to be their best, and building a strong and cohesive community. During his career as an Environmental Planner, Dale worked to disclose the effects of major transportation projects throughout California to affected communities and populations through the NEPA and CEQA processes. Dale has served a variety of roles supporting the Borrego Springs Community including Officer of The American Legion Post 853, Director of the Borrego Springs Friends of the Library, member of the Borrego Ministers Association, Director of the Borrego Village Association, and Director of the Borrego Springs Community Resource Center.
Sign up for our monthly newsletter!